HISC Whitsun Regatta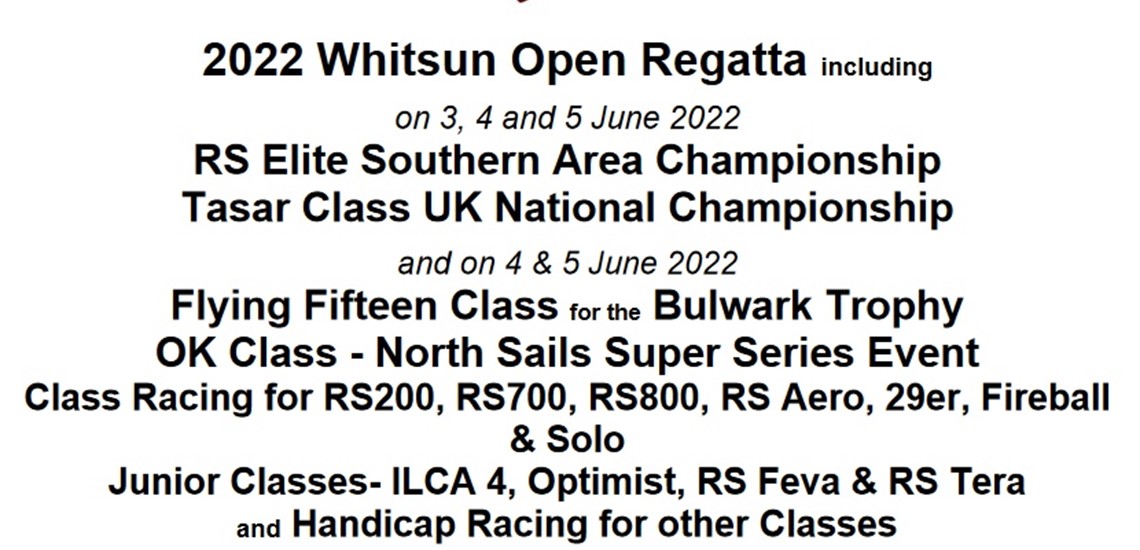 Latest News
TBA
Official Notice Board
To avoid the need to congregate around a physical notice board, all documents will be posted here.
Entry
Members On-Line Entry - hisc.co.uk/regatta

Visitors On-Line Entry - hisc.co.uk/RegattaVisitors
Event Documents
Notice of Race -   Available here v1.2
Sailing Instructions - TBA
Entrants List - Available Here . . .
Protest Results - TBA
Forms 
Forms can be either completed online where feasible, or printed off, if neither option is possible forms can be collected from HISC reception.
Protest Form pdf
Event Programme
Social Event Programme - for all the social events click here

Communications
Unofficial Notice Board WhatsApp Group - for officials to notify competitors and spectators

Competitors Chat WhatsApp Group - for competitors and spectators, please keep chat to a minimum no need to say thank you!
Support Team WhatsApp Group - for safety teams on and off shore