Our Environment Matters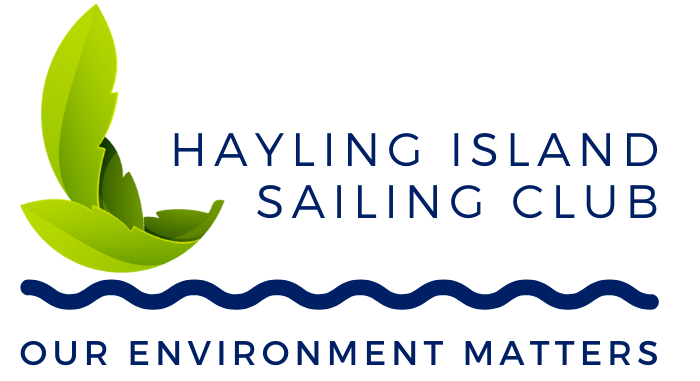 Sustainability is a hot topic at the moment. Plastic pollution is filling up peoples' news feeds and you can't go far without hearing people talking about the impact we, as humans, are having on the environment.
HISC is committed to increasing awareness and improving ways of working in order to reduce our impact on the environment. We have already taken a number of steps to improve our credentials, however, we know we can do more. To achieve this we want clear goals against which we can measure our progress.
We have therefore chosen the RYA's Green Blue incentive as our framework.
The framework encourages clubs to focus on 48 activities across a number of categories including raising awareness, bio security, cleaning, anti-fouling & maintenance, energy use, habitat & wildlife, oil & fuel, waste management and water use inside & out.
The Environmental Performance Plan provides a snapshot of where we are at the start of this journey. We will provide quarterly updates to track progress. Please get involved and volunteer where you can as we work our way thorough the Blue Green incentives towards a greener HISC.
Contact Emma via [email protected] to register your interest.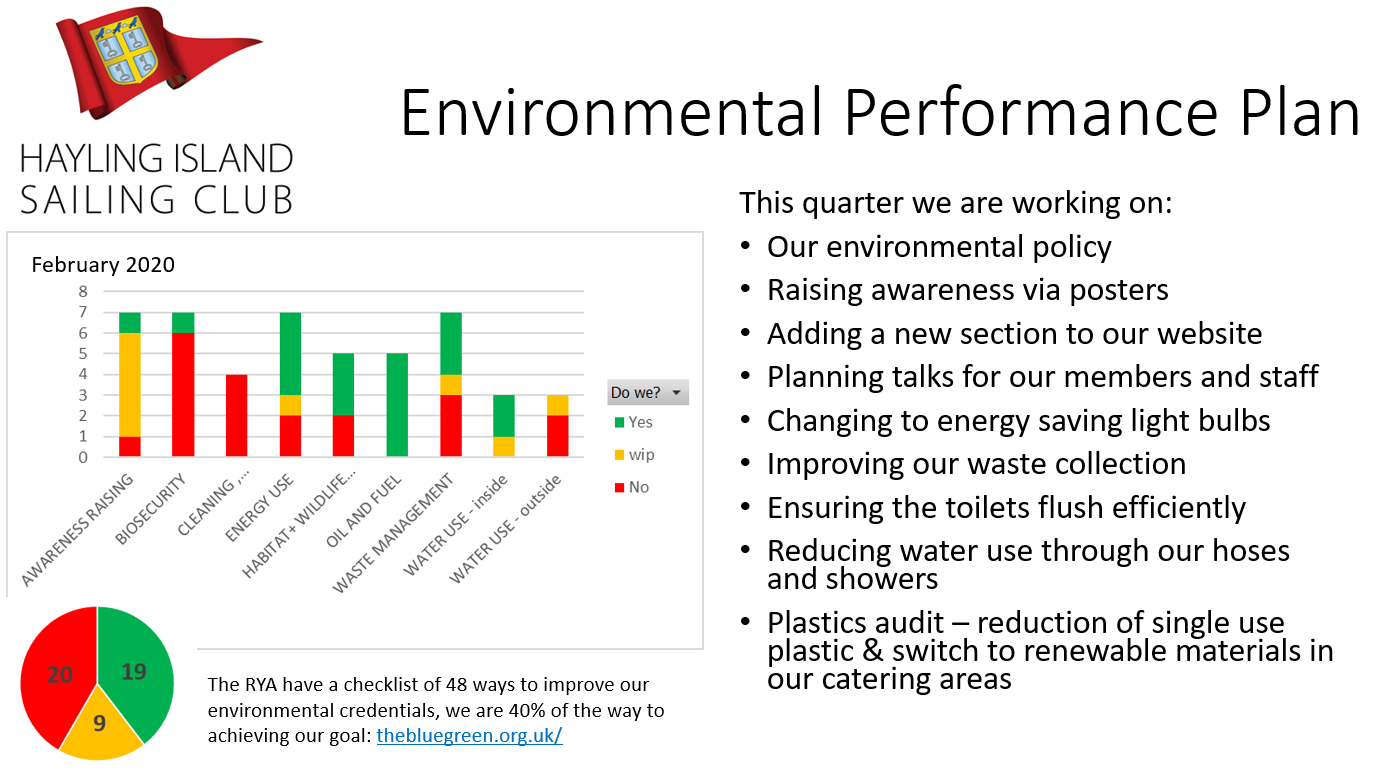 We are also working with:
One of our remits at the Final Straw Solent is to encourage ocean health and promote sustainable practices for all people to use in their day to day lives. We have been encouraging businesses and individuals to reduce the amount of single use plastics they are using, in the hope that this will have a knock on effect to others.
This is where Final Straw Solent link in perfectly with Hayling Island Sailing Club. We are firm believers that change needs to happen, and what better place to start than at sailing clubs where we work and play on our oceans.
As sailors we have a responsibility to care for our oceans and lead by example with our sustainable practices. We love the ocean and we need to take care of it.
Birds of Black Point (Sandy Point) High tides force shorebirds to move from their intertidal feeding grounds to resting sites known as roosts. Black Point is a highly important high tide roost and once again has provided vital refuge to a variety of ducks, geese and wading birds this winter.
A species which can be seen at Black Point in flocks of 3000-8000 is Dunlin. These small waders, which weigh the same as a kiwi fruit, can travel from Iceland, Scandinavia and Russia to spend winter with us in the Solent. As the tide begins to rise, Oystercatchers, Knot and Ringed Plover begin to congregate and seek a safe place to rest. Grey Plover, Sanderling and Redshank can also be seen at high tide. 
Bird Aware Solent is a Partnership consisting of fifteen Solent councils and four conservation organisations. We aim to raise awareness of protected birds that spend the winter on the Solent, helping people to enjoy the coast whilst giving birds the space they need to feed and rest. 
2019 Sandy Point Bird Report The spit to the west of Hayling Island Sailing Club is a nationally, and sometimes internationally, important roost site for winter waders at high tide, when their feeding areas of intertidal mud are covered by water. It is one of a handful of sites around Chichester Harbour where waders can gather in safety and wait or the tide to drop so that they can resume feeding. Similarly, from July to September it serves as an important high tide roost site for terns, prior to their migration to Africa.